Entrance is just Simple?
Learn with Brilliant and crack entrance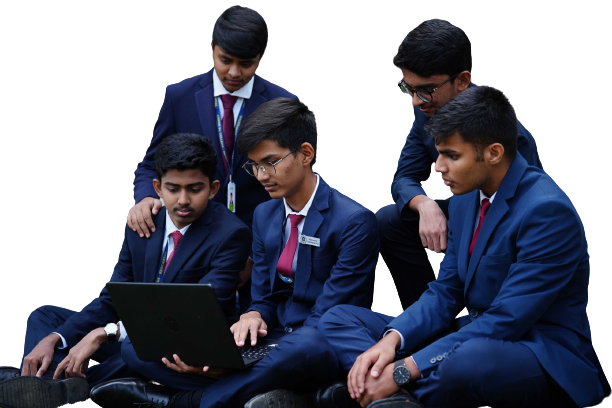 JEE
Joint Entrance Examination, formerly The Indian Institutes of Technology – Joint Entrance Examination, is an academic examination held annually in India. It is conducted by one of the seven zonal IITs under guidance of the Joint Admission Board.
CET
The Common Entrance Test (CET) is a competitive exam conducted for the purpose of admission of students to the first year or first semester of full-time courses in medical, dental and engineering courses in professional colleges in various states of India.
WHY
Know How Brilliant Helps you Crack Entrance Test ?
Save Time
You are short of time. Use your time wisely.
In our course you get step by step solution for every question
Stop wasting time looking for quality questions. Our team of experts have carefully selected questions covering the syllabus
Stop wasting time by revising entire chapters for a few concepts, get access to key formula & detailed study notes
Assess and Re-assess
Repeated Assessment is must for Success
With our specially developed, chapter tests, minor tests and full-syllabus mock tests, you can re-assess your level of preparations for your entrance examination confidently.
You can assess your existing knowledge and expertise in any chapter. For re-assessing, you get Revision Lists and Bookmark List.
Achieve Perfection in solving MCQs
Key to good score is ability to solve MCQs
We prepare a revision list of questions you went wrong and help you in the areas where you might find difficulty.
You can quickly revise and refresh all difficult concepts quickly and achieve perfection.
Real Time Status of Your Preparations
Using our advanced analytics, you get real time statistics of your preparations
Preparation status on any date (real-time)
Knowledge Index and Knowledge Gap (Chapter-wise)
Day-wise practice monitor
Power Packed Notes
No need for extra books. We cover all important concepts & notes
Cover a chapter in 6 hours instead of spending weeks in reading thick books again & again
Compact yet powerful Study notes to fit your learning needs
Fully Solved Question Bank
No frustration, no time waste in doubt clearance! Clear doubts at a glance with written step-by-step doubt clearance
Select easy, medium or hard difficulty levels to match your existing skills
Bookmark tricky questions for last-minute revision
Chapter Test & Minor test
Keep assessing your test taking skills with multiple chapter test, each having unique questions
Assess your level of preparations & develop time-management skills with Part-Syllabus & Half-Syllabus Tests.
Get Instant result and detailed doubt clearance on the questions.
Full-Syllabus Mock Tests
Assess how prepared you are for the actual entrance exam with full-syllabus Mock Tests and develop confidence.
Test your preparation level in each subject individually with subject level full-syllabus Mock Tests.
Save time & gain perfection: Flag wrong questions, near-miss questions & unattempted questions for revision later.
FAQ
Frequently Asked Questions